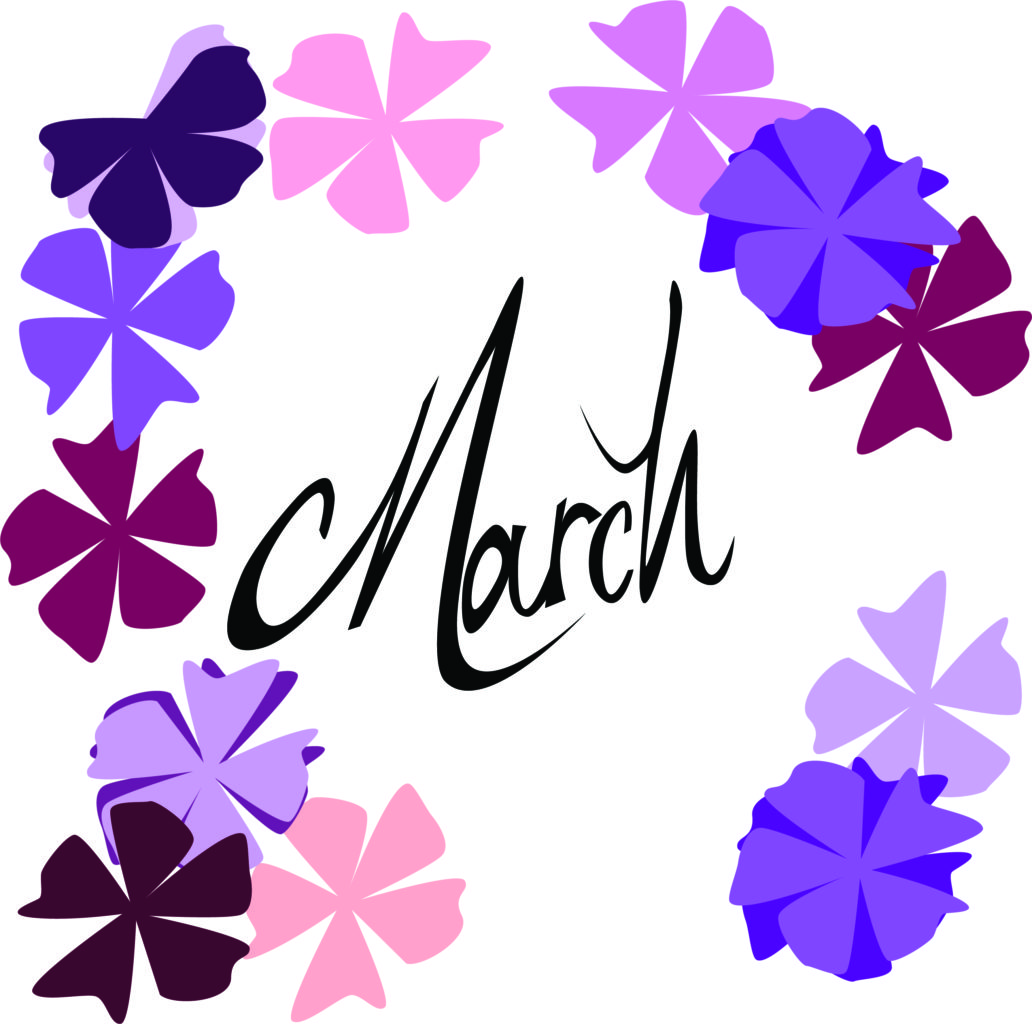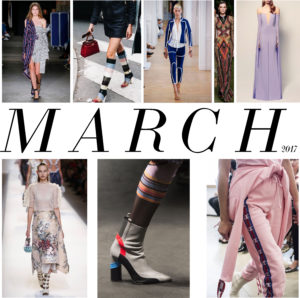 March Trends are all about springing forward for the fresh new season. All of the spring trends came out in Vogue, Elle, Glamour, Allure, Marie Claire and the plethora of other fashion magazines. One thing they have in common is that they describe the trends that will be seen this spring summer season.
Also, a quick side note,I created a March Trend Board, because I think it would be a lot cooler to see all of the trends instead of just one! Plus, it is a great reference to look back on.
Now for this month Athleisure is taking more of the spotlight, and more styles are being produced because of this. We see styles that celebrate different body types, and more colors are becoming available besides the basic blacks, grays, and whites. Athleisure has become such a go-to for fashion and style and the reasons would be:
The styles are becoming a lot more chic and they become easy to wear with other garments that aren't technically athleisure.
 Definitely a lot easier to remain comfortable and stylish, granted you are wearing a garment that is within that criteria. Then again, if you feel comfortable and you love it, wear it!
Can we just talk about the colors that are available? I am a huge addict of all black clothing, but let me just say I also have a color addiction, so sign me up for this new wave of colors in athleisure!
Stripes are the new print, even though when were they really out? This time around the bright color trend is continuing and more variations with the size of the stripes instead of the basics such as small stripes continuously. Be prepared to also see stripes in accessories like bags, watches and even shoes.
So the plain and everyday look of a button down top is getting a revamp with an off the shoulder look. Yeah or nay? Usually off-the-shoulder tops make me feel self-conscious they are always falling down but I may have to try this one out to see how it fits.
Oh yes whether we like it or not, the 80s styles are creeping back on us with the rock glam look, bold sleeves, short dresses and bright colors
Disclaimer: None of the images are mine and all images were found off of Pinterest and those images belong solely to the source.